You are invited to join us on a friendship walk which will highlight all Sound Steppers walks from Everett to Shoreline. Please join us for some or all walks this year.
Scheduled Walking Events
As of 3/12/2020, unless otherwise noted, all our walk box locations are open and available. Come out and enjoy the varied neighborhoods and scenery that our walks provide.
Regards, The Sound Steppers Volkssport Club
You can click anywhere on the table below to view in full-screen.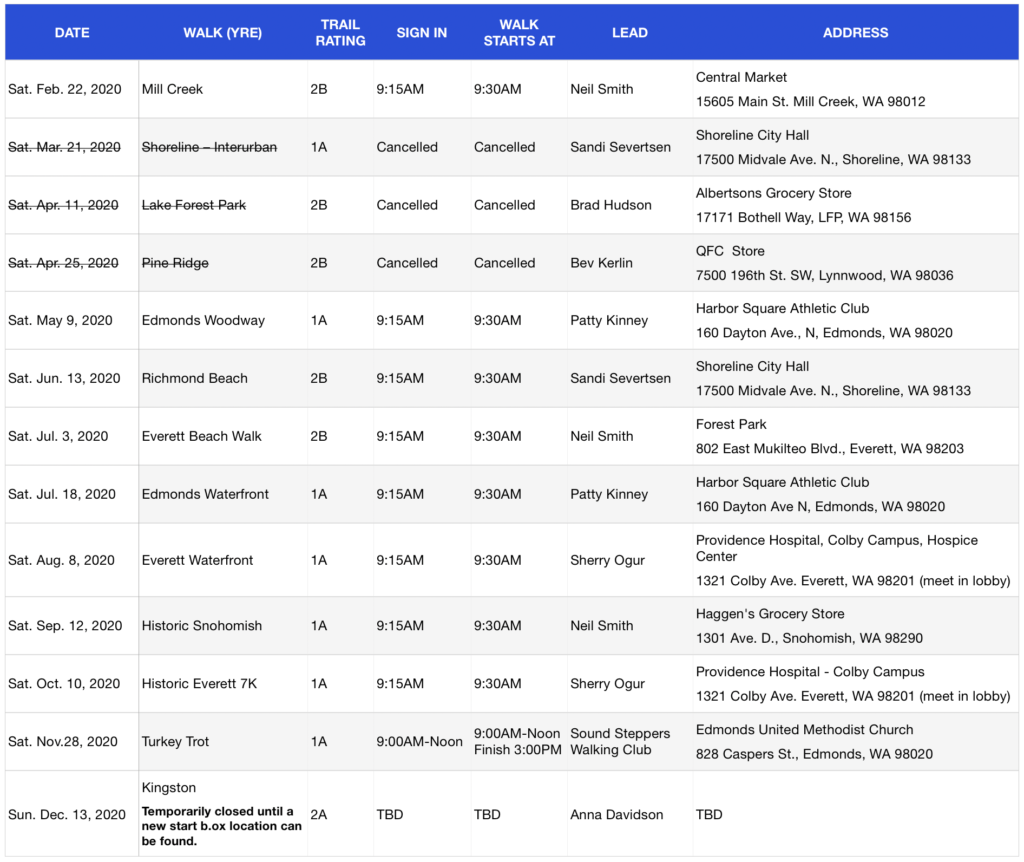 ---