You are invited to join us on a friendship walk which will highlight all Sound Steppers walks from Everett to Shoreline. Please join us for some or all walks this year.
Scheduled Walking Events
As of September 1, 2020, most of the walk boxes are available at the designated Start Location. For the Edmonds Waterfront, Edmonds Woodway, and Everett Yre, please contact the respective POC for the walk directions. Their email address is listed below on the Year Round Walks listing.
Regards, The Sound Steppers Volkssport Club
You can click anywhere on the table below to view in full-screen.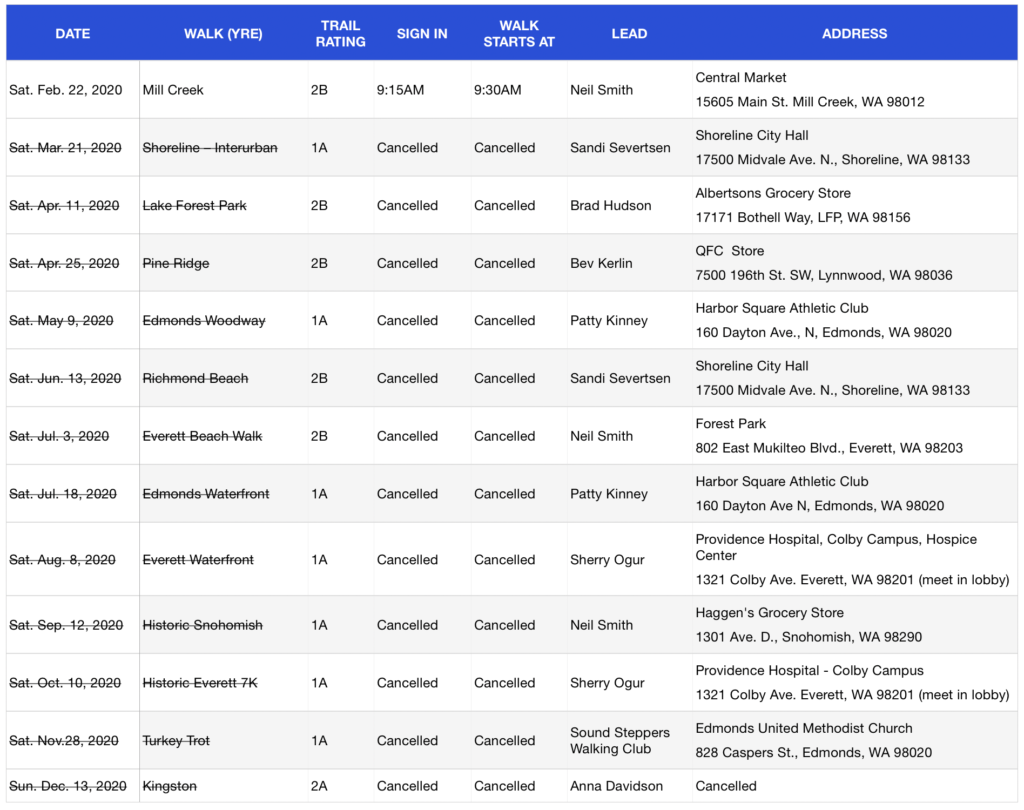 ---